Regular price
£70.00 GBP
Sale price
£49.00 GBP
Unit price
per
Sale
Sold out
We're Bringing Sexy (& Your Stamina) Back!
The GOAT + Va Va Boom are packed with potent botanicals blends to support healthy sexual arousal and desire for men & women.
Ladies, let's be honest, our libido is ever-changing day to day and we have our hormones to thank for that, but no worries because getting in the Va Va Boom mood just got easier! This daily female supplement is naturally formulated to support healthy hormonal balance throughout each stage of life, from PMS to menopause. 
Packed with a stimulating blend of adaptogens and herbs like Maca, Tribulus, Pine Bark and more to ignite your libido, boost energy, and improve your mood.
Now gents, to be the Greatest Of All Time…in the bedroom, you've got tackle the main cause for a lackluster performance – Stress. Ongoing stress causes the adrenals to produce excess cortisol, disrupting sex hormones necessary for a healthy libido. This adaptogenic daily male supplement helps the body adapt to stress and encourage hormonal balance to ignite desire.
Packed with a scientifically-developed formula of Maca, Ginseng, Tribulus, and more to boost your testosterone production, increase penile blood flow, and double your stamina.
This is the bundle you need if you want rev up your sex drive.

The bundle includes: 1 The Goat Supplements and  1 Va Va Boom

The Why

Get ready to meet the ultimate power couple of optimised female and male hormonal health - The Passion Pack bundle! This dynamic duo is the perfect combination of stimulating adaptogens and herbs that work together to revolutionise your sex life. With the help of The Goat and Va Va Boom supplements, you can now bridge the orgasm gap and achieve new heights of sexual pleasure and satisfaction…(together).
The Gains

Va Va Boom's helps to promote blood flow, supports adrenal glands, and balances hormones for optimal female health.
The Goat, on the other hand, is designed to support male sexual desire, encourage blood flow, and maintain healthy testosterone levels.

Together as the Passion Pack bundle, these supplements make for an unbeatable combination, providing both partners with the energy, desire, and stamina they need to enjoy a fulfilling, satisfying sex life. So why wait?
The How & When

For best results, men should take The Goat supplement and women should take Va Va Boom supplement separately. Do not take them together, even though they are available as a bundle. The bundle is offered as a "His & Hers" package. Take 2 supplements of your chosen product once a day with or without food, preferably in the morning. Follow healthcare professional's directions if any.
The What's Inside

The Goat: Fenugreek, Maca, L arginine, Panax Ginseng Extract, Tribulus Terrastris, Black Pepper Extract Piper Nigrum, Zinc Bisglycinate, Acetyl L Carnitine, Beetroot, Witthania Somnifera, Ginkgo Biloba, Boron
Va Va Boom: Maca, Tribulus, Arginine, Pine Bark, Vitamin B6, Vitamin B2, Biotin, Ginger root Extract, Vitamin B3, Ashwagandha, Chromium, Sea Buckthorn, Evening Primrose Oil, Red Clover
Share
View full details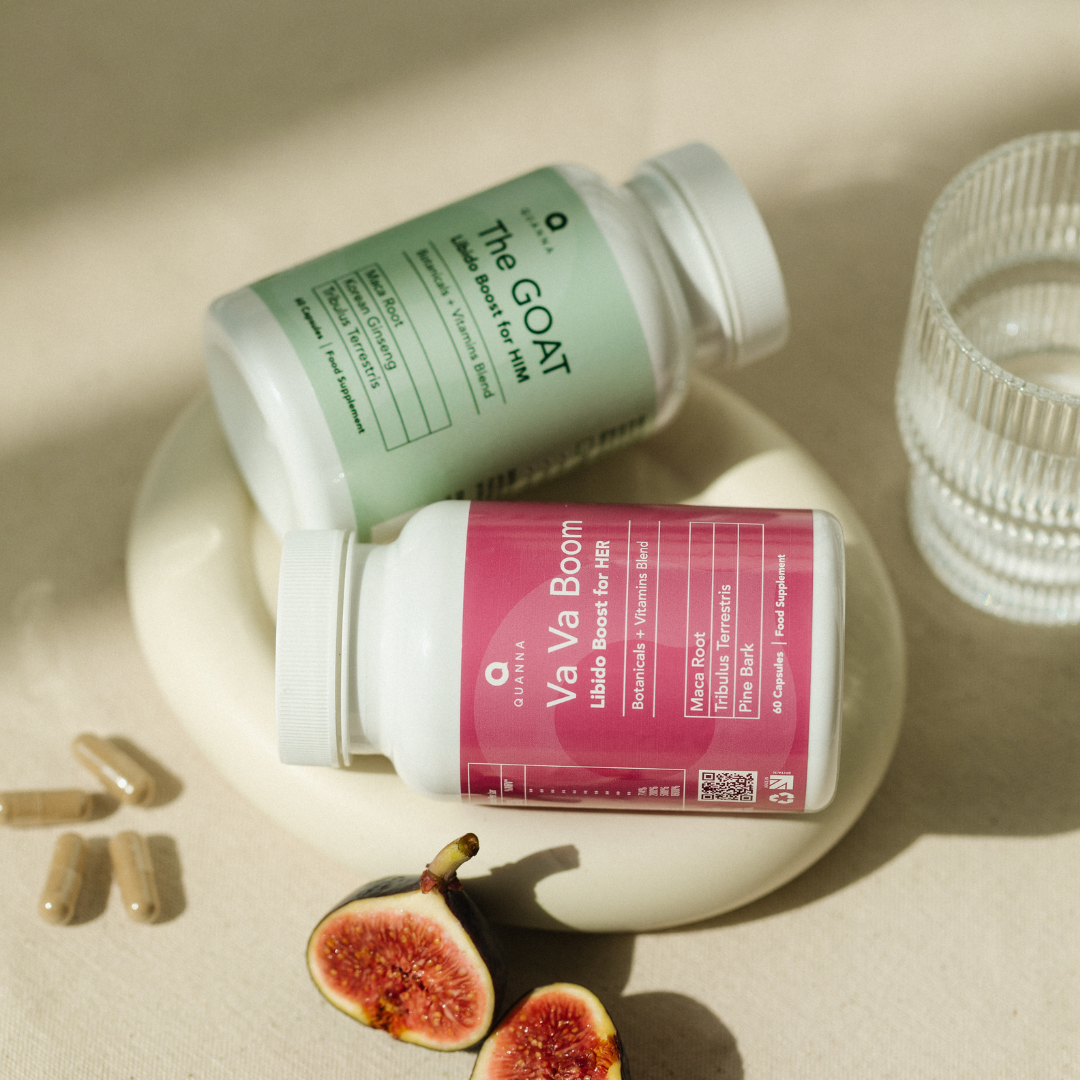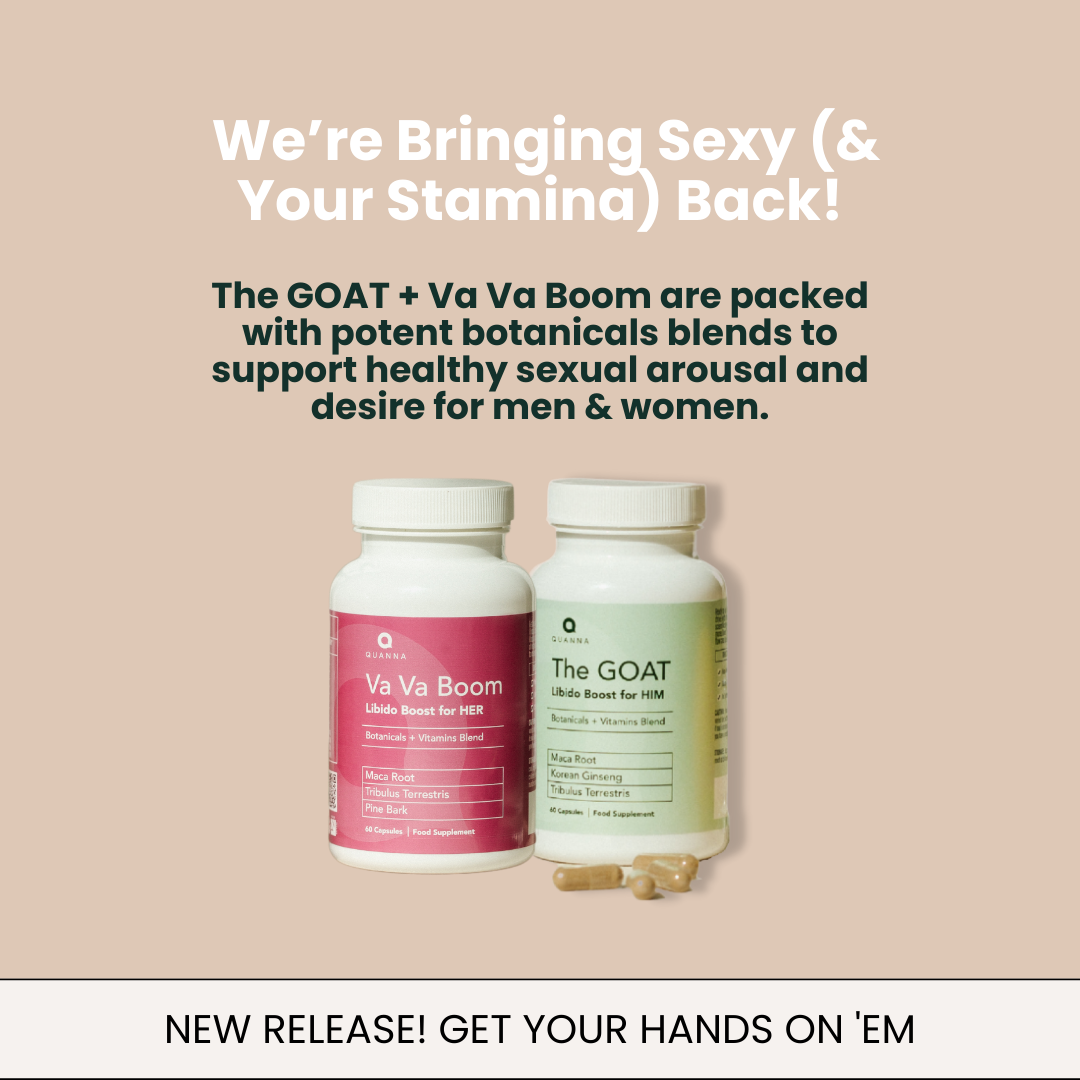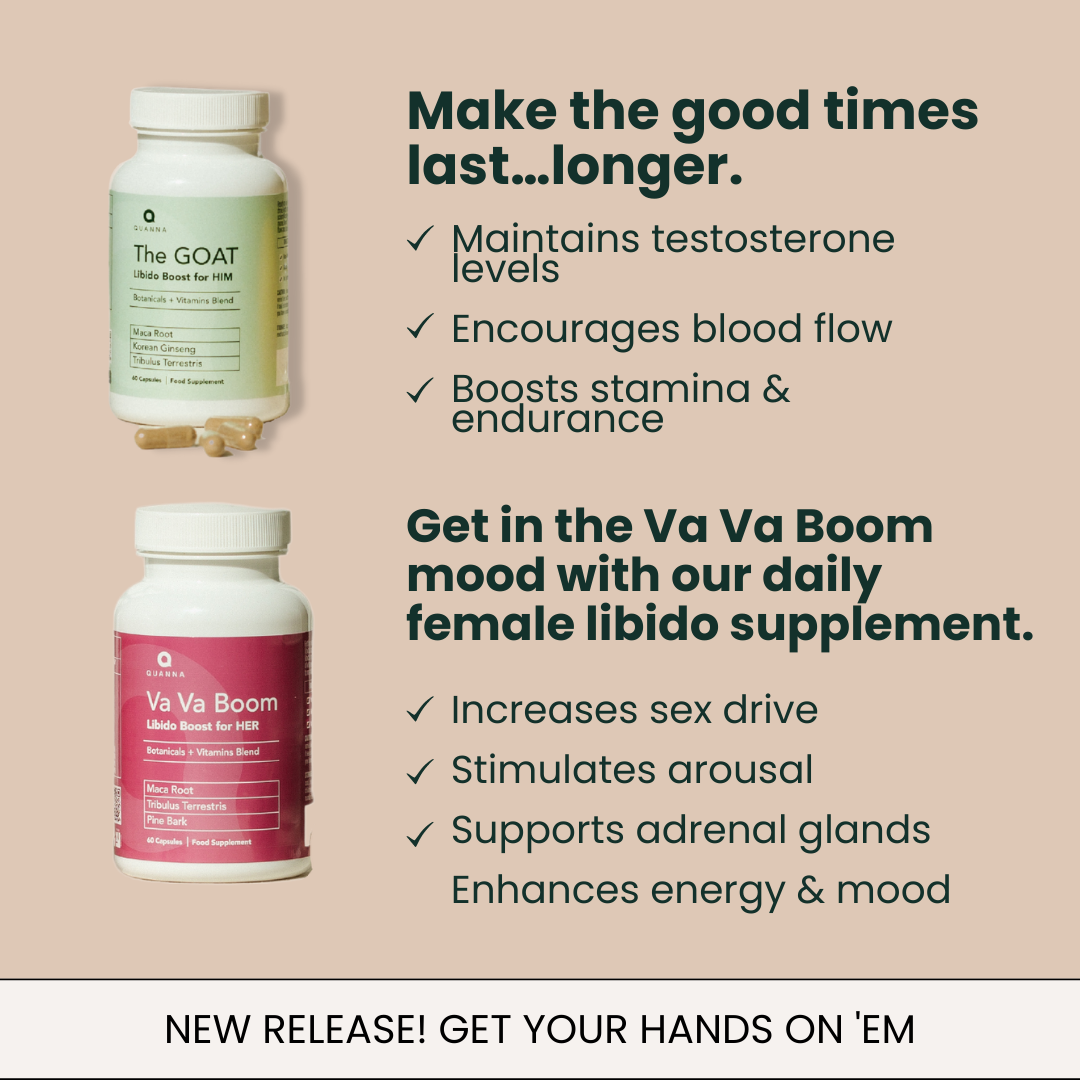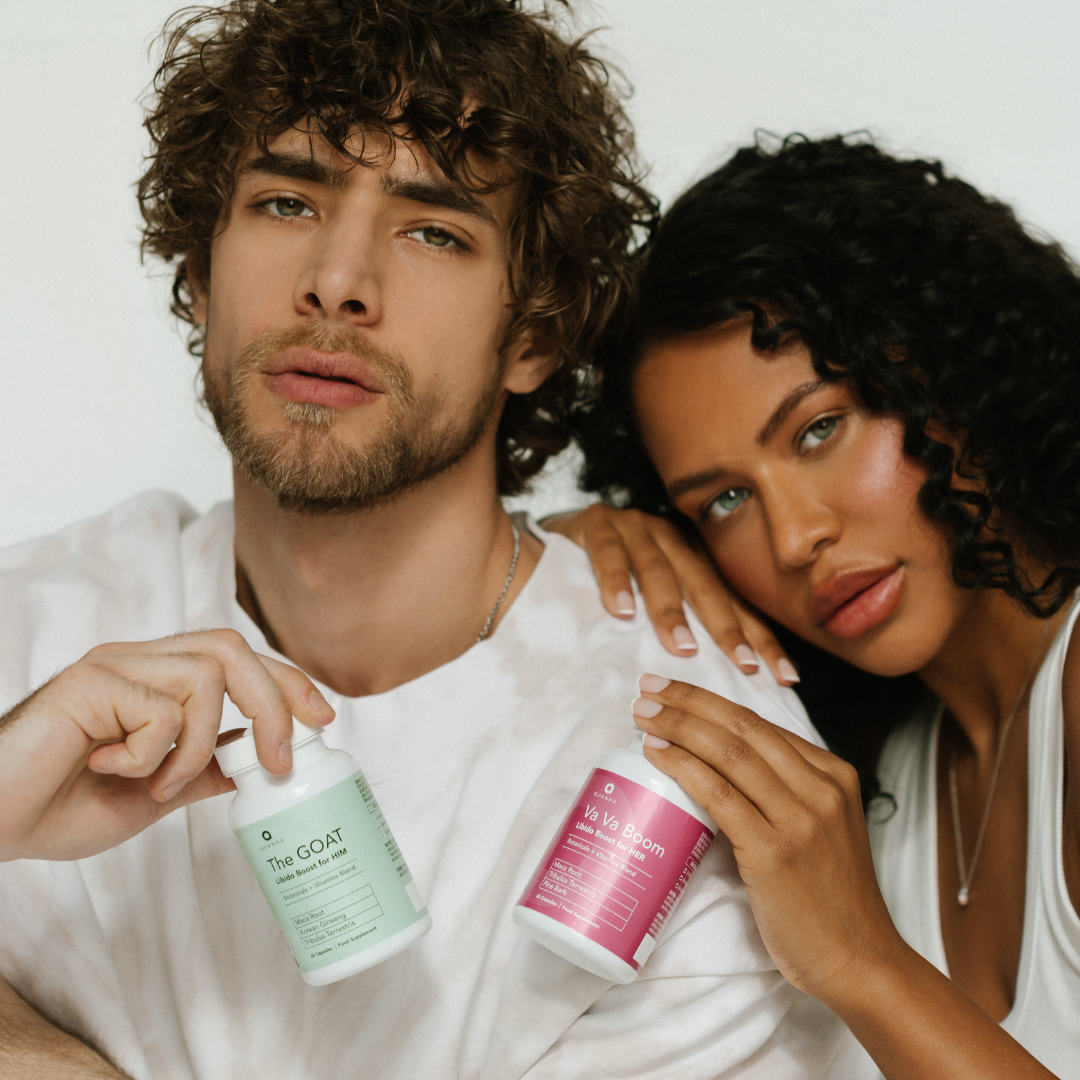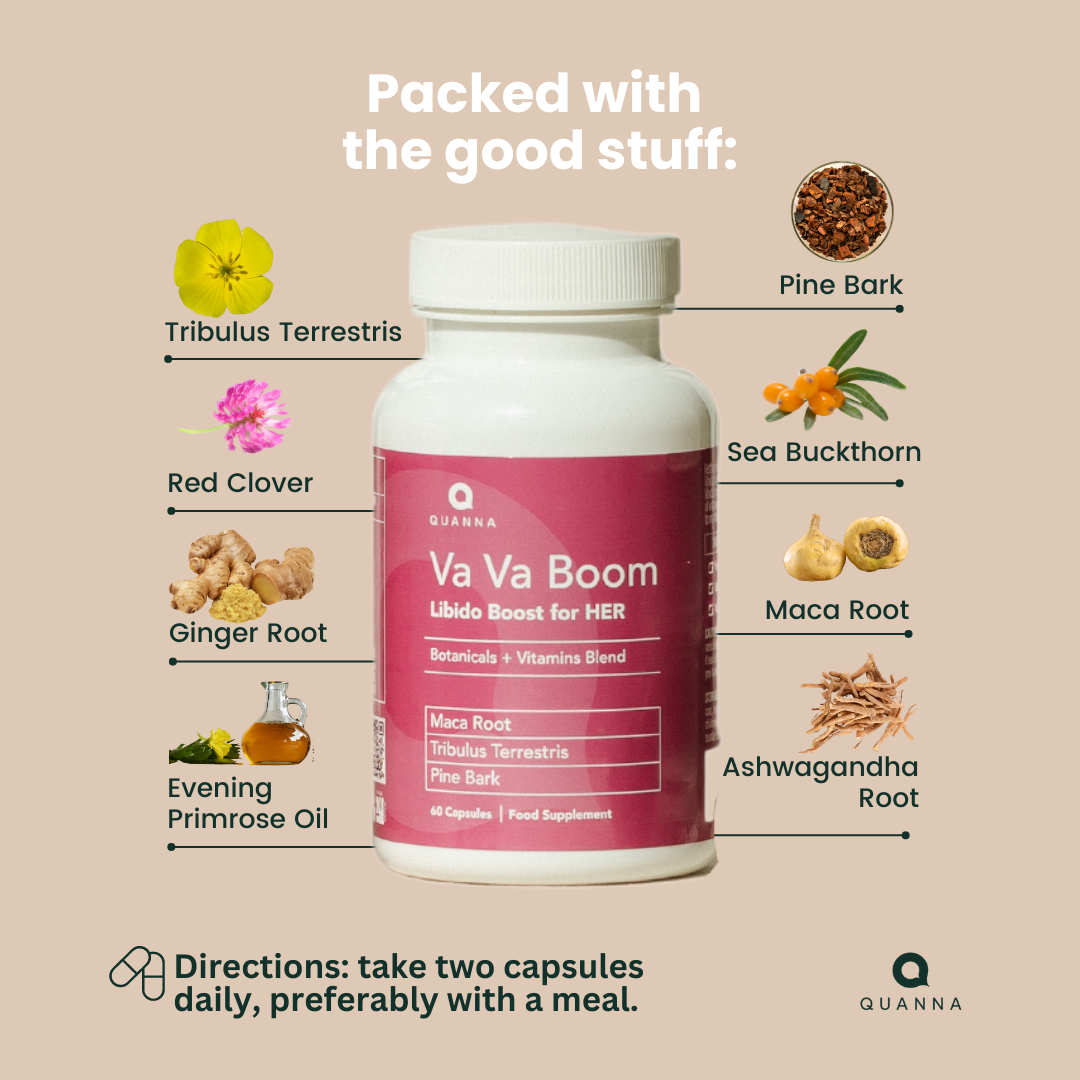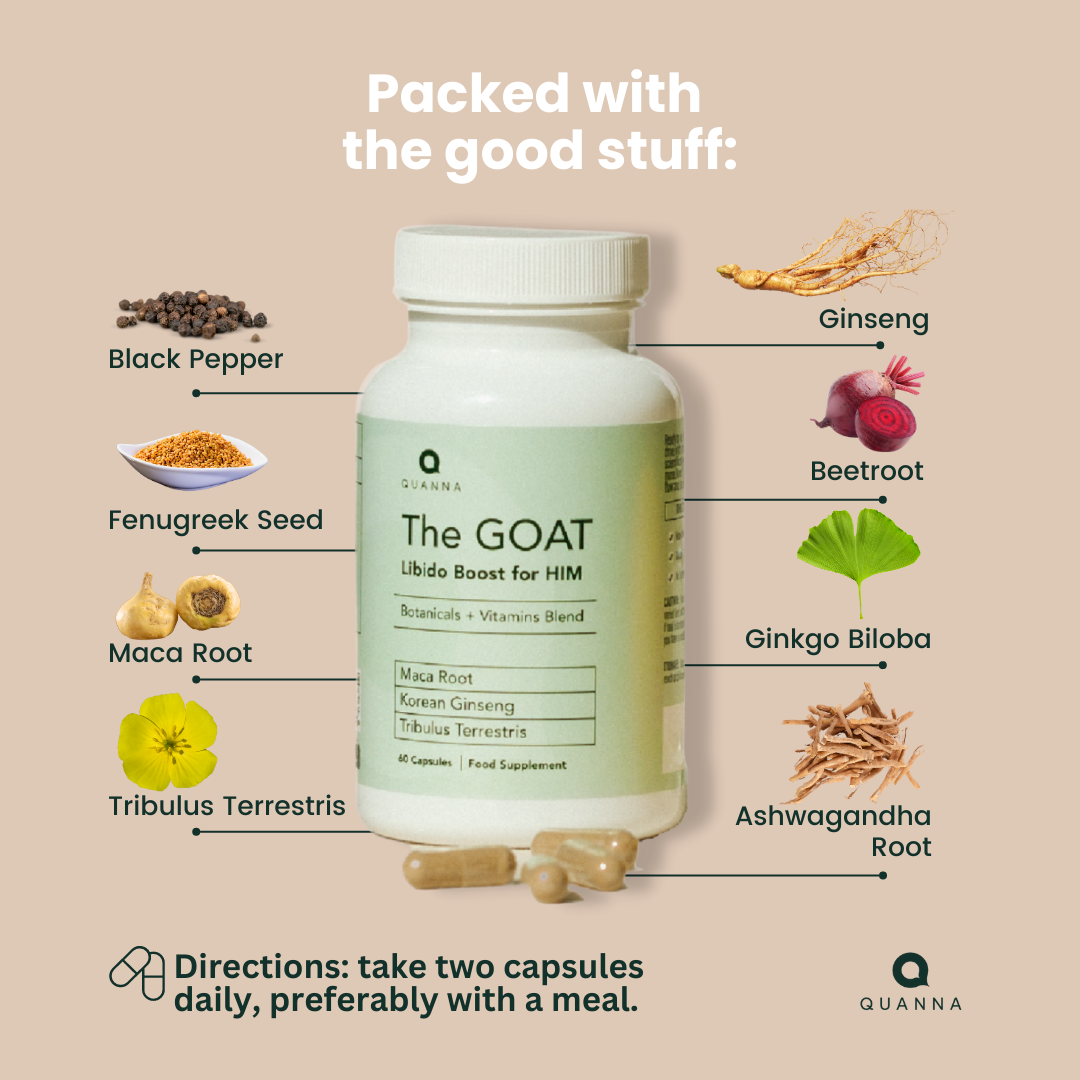 All natural ingredients
pH Balanced
Paraben & Glycerin free
3rd Party Lab Tested
Vegan Formula
Made in the UK
Gynaecologist approved
All natural ingredients
pH Balanced
Paraben & Glycerin free
3rd Party Lab Tested
Vegan Formula
Made in the UK
Gynaecologist approved