Regular price
£36.00 GBP
Sale price
£26.60 GBP
Unit price
per
Sale
Sold out
Our VFF supplement is soon to be your Vagina's Friend Forever. This potent probiotic is designed to help balance the intimate microbiome + maintain optimal vaginal pH. Our signature formula contains 25 billion live cultures with 5 of the most crucial lactobacillus bacterial strains + added Prebiotics in order to strengthen your overall intimate health.
The Why

Formulated to cultivate a healthy vaginal microbiome: VFF contains the five fundamental strains of bacteria naturally found in a healthy vaginal ecosystem, making them essential allies in protecting against pH imbalance, bacterial vaginosis, UTIs, and yeast infections. Consistent use helps minimize the chance of recurring issues*.
The Gains

Boosts Good Bacteria*
Prevents Infections*
Maintains pH Balance*
The How and When

We recommend taking 1 VFF supplements once a day, every day—or as directed by a healthcare professional. We recommend taking them orally in the morning, with or without food.
The What's Inside

Lactobacillus Casei, Lactobacillus Rhamnosus, Lactobacillus Gasseri, Lactobacillus Reuteri, Lactobacillus acidophilus, Inulin, Capsule shell
Share
View full details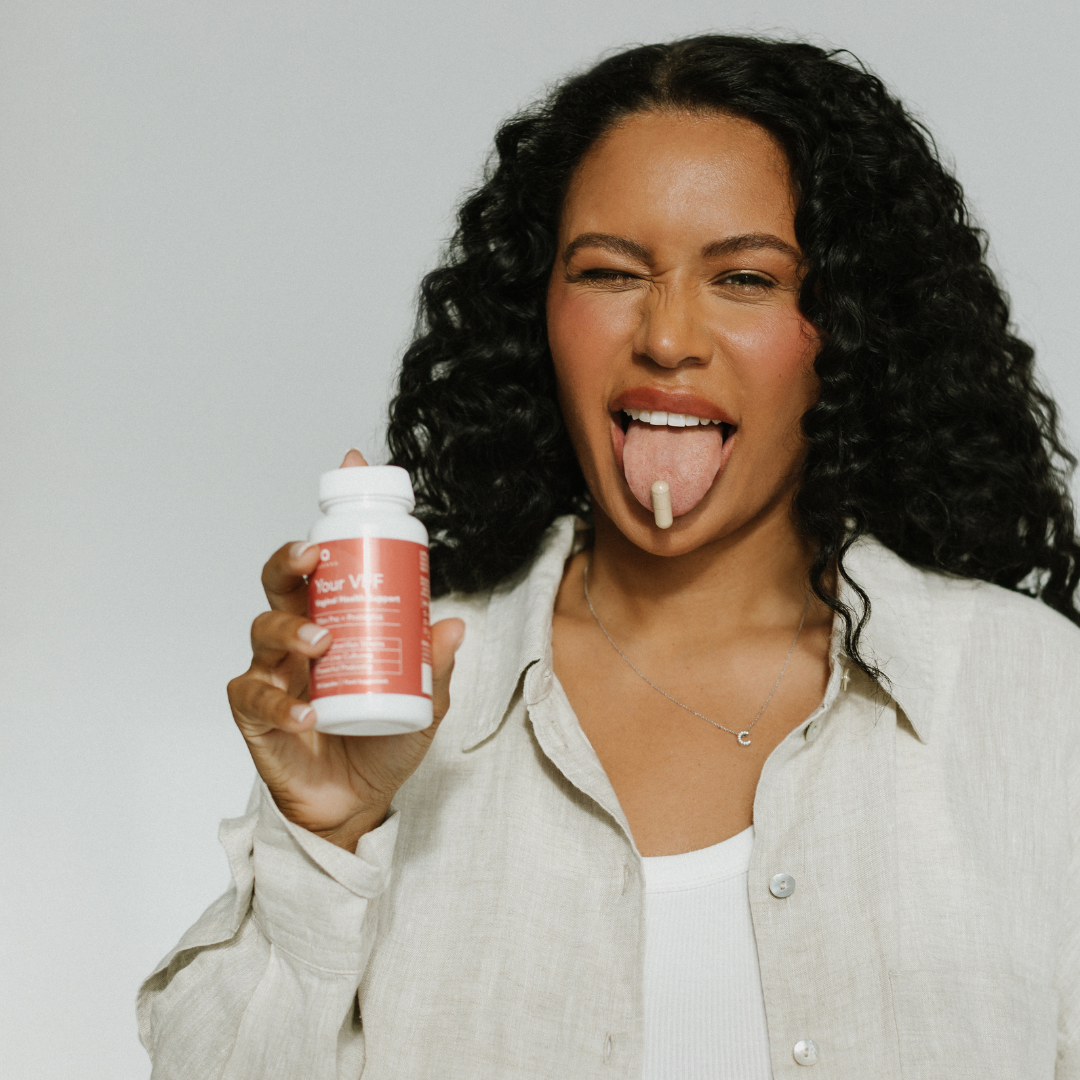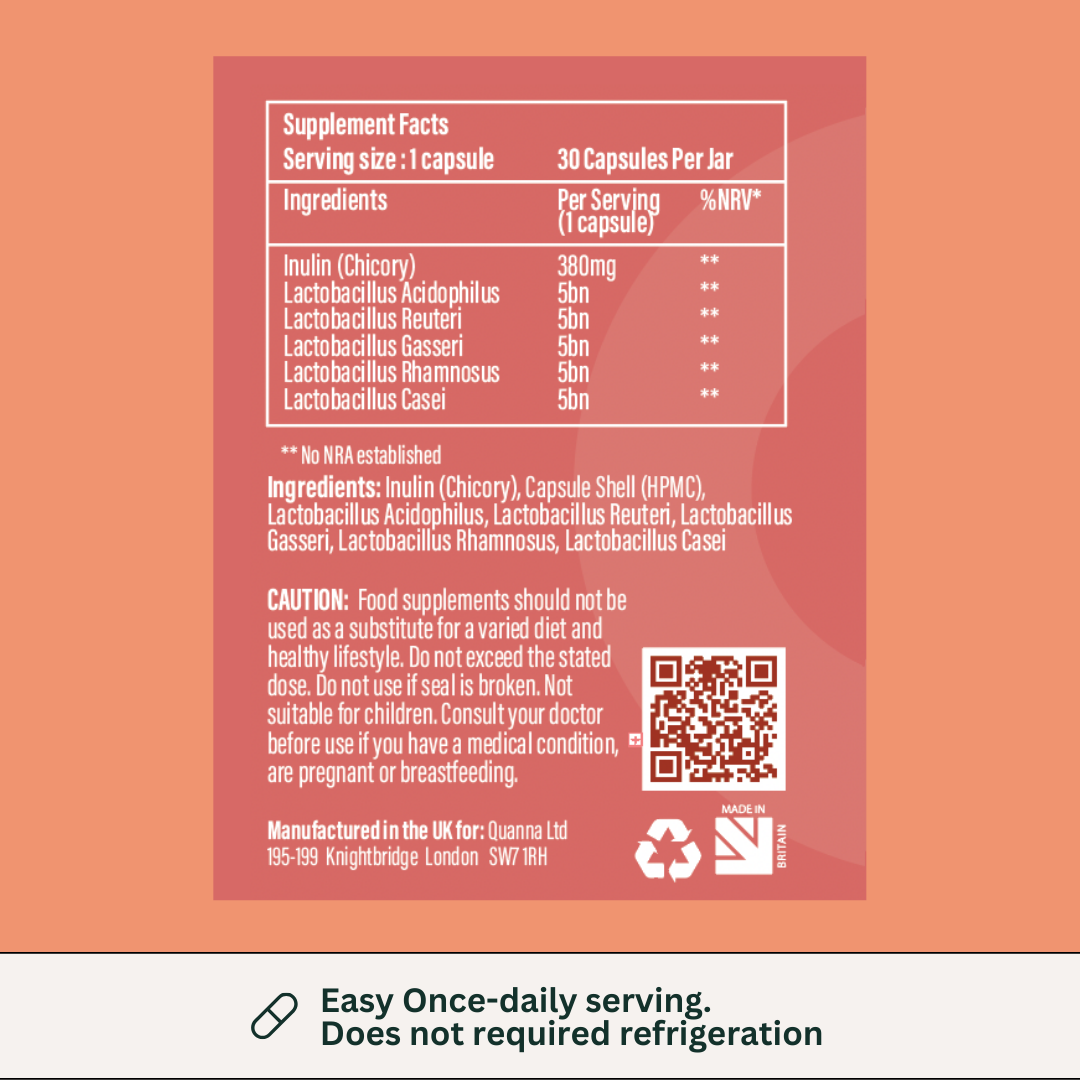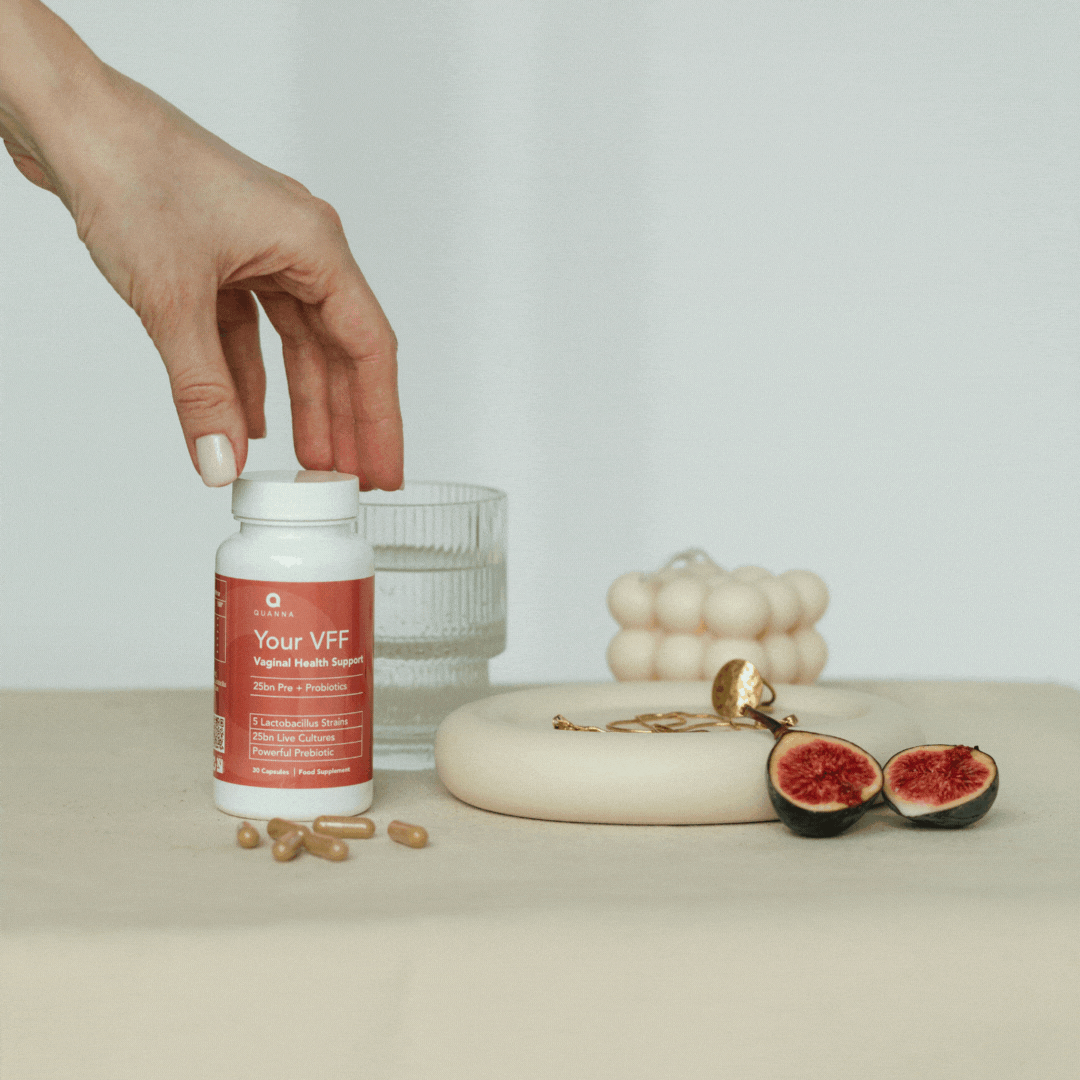 All natural ingredients
pH Balanced
Paraben & Glycerin free
3rd Party Lab Tested
Vegan Formula
Made in the UK
Gynaecologist approved
All natural ingredients
pH Balanced
Paraben & Glycerin free
3rd Party Lab Tested
Vegan Formula
Made in the UK
Gynaecologist approved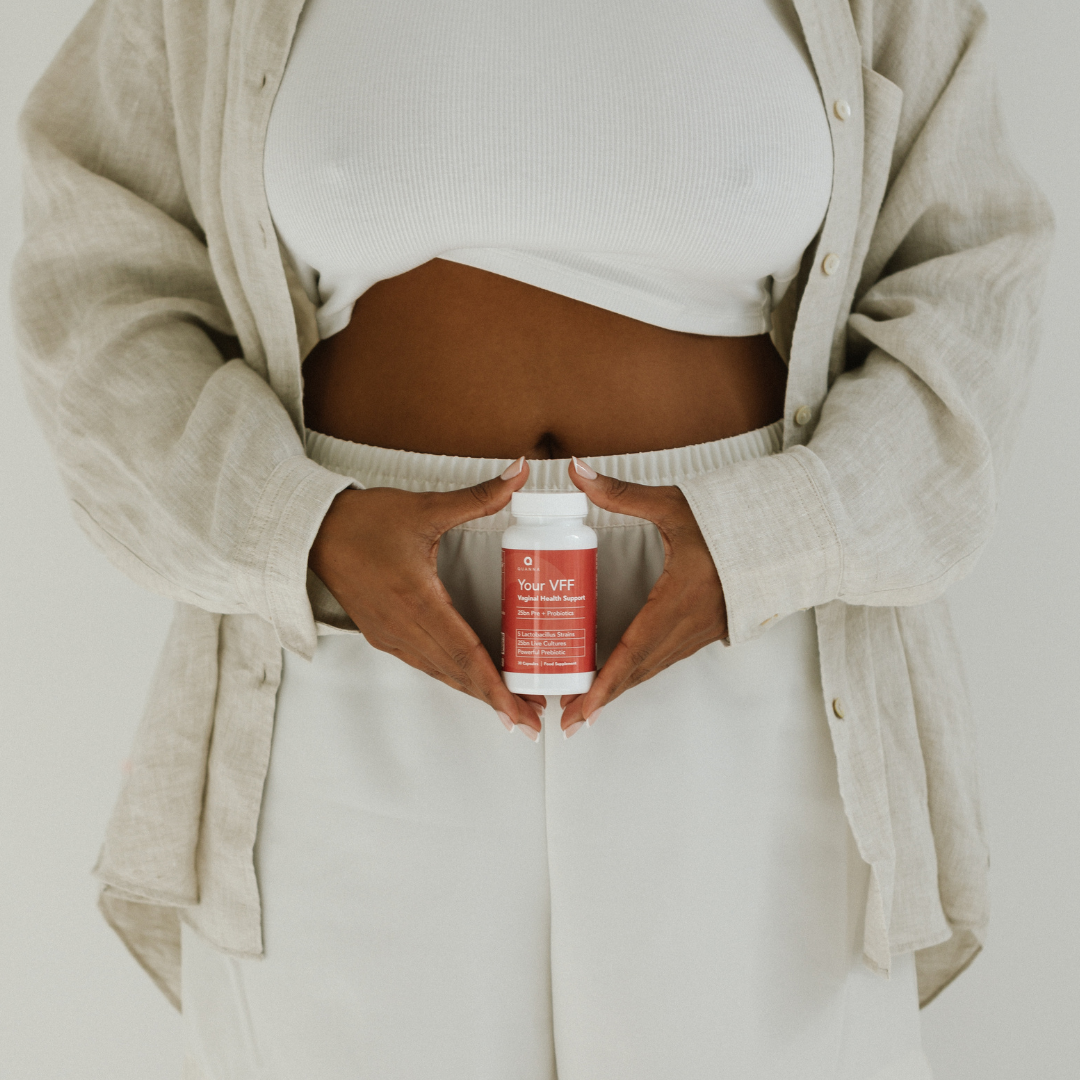 Formulated to Protect, Promote, and Maintain a healthy vaginal microbiome. 
Are you experiencing any burning or itching down there? Maybe you're a little self-conscious about any odours or discharge? And let's not forget the dreaded endometriosis and period pain. If you're nodding along, then it's time to pay attention to your vaginal health - specifically your vaginal microbiome.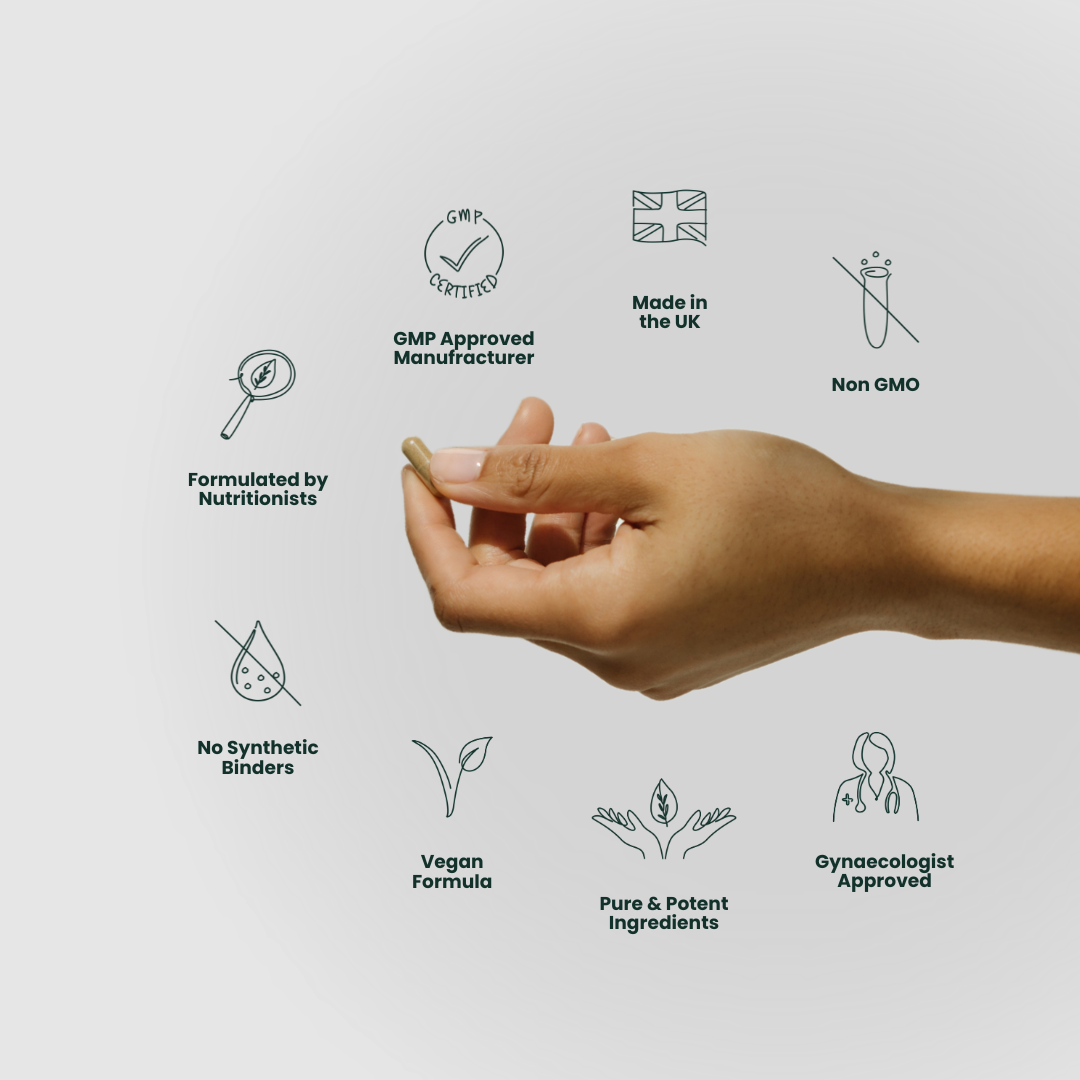 Why us?
We formulate with clinically proven nutrients and source with great care. Every ingredient is meticulously tested to ensure that all of our supplements are pure, potent and effective.
The What's Inside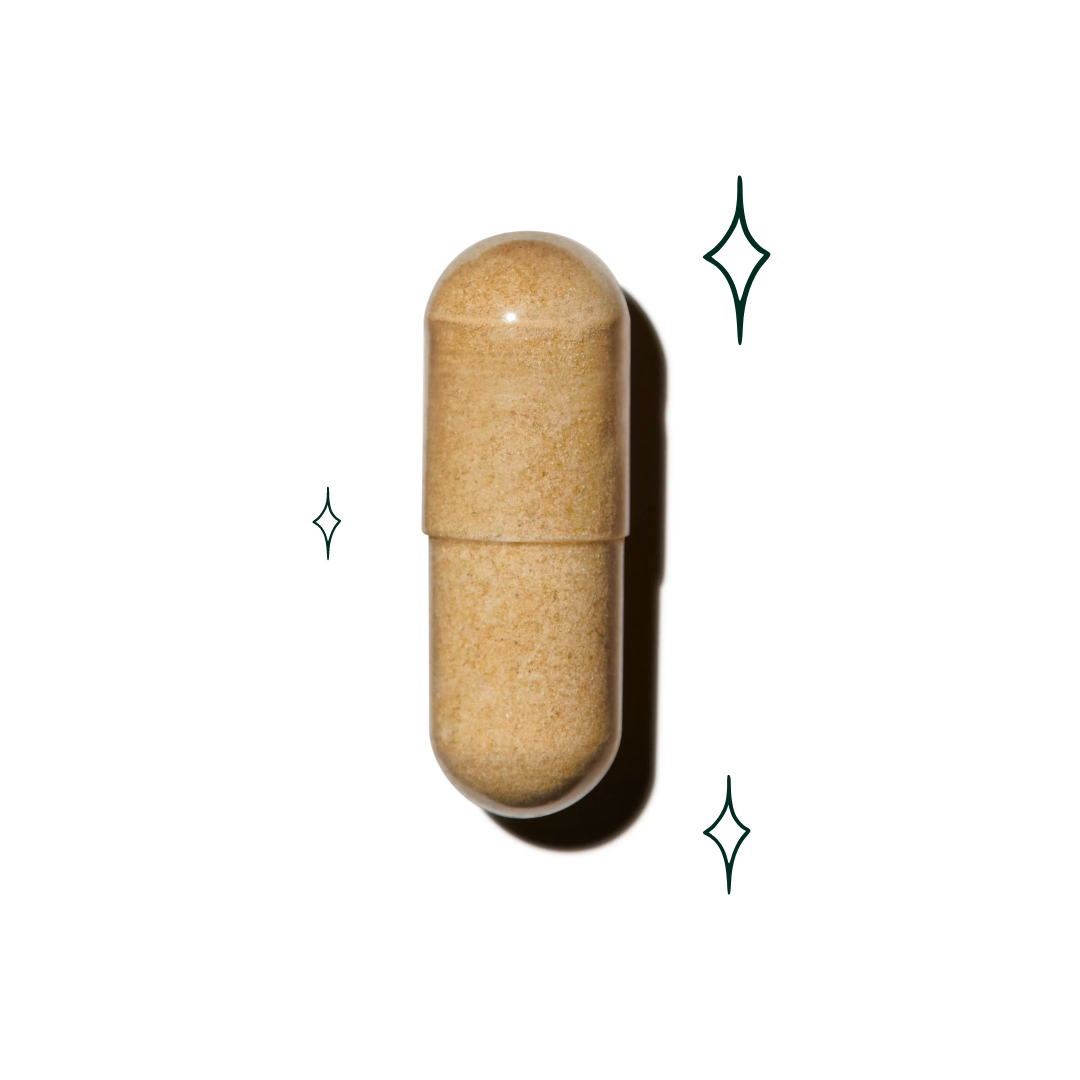 Lactobacillus Acidophilus
Prebiotic

This prebiotic fiber acts as food for the good bacteria & encourages a balanced vaginal microbiome.
FAQs:
How to store VFF?

Keep out of direct sunlight and store in a cool, dry place. Keep out of reach of children.
Does VFF only help with the vaginal microbiome or does it also help with the gut microbiome?
Can I take VFF with other Quanna supplements?

Yes, we formulate our products to be taken together, in order to help you achieve your health goals. Think of our supplements as the dream team (best together).
Can VFF  be taken with prescription medication?

Consult your physician before taking VFF if you have a medical condition, or are taking any medications. Do not use if cap seal is broken or missing. Keep out of reach of children.
Is VFF safe to take when pregnant or breastfeeding?

Yes, VFF has been recognized by the GMP and FDA as safe to take while pregnant, breastfeeding, or trying to conceive. As always though we recommend consulting with your physician before beginning any supplement.
Can I chew the supplements?

No, but you can carefully open the capsule and sprinkle the contents on yogurt, applesauce, your fave smoothie… you name it.
Is VFF vegan, dairy-free, and gluten free?
Can I take VFF with antibiotics?

Yes you can. VFF works hand-in-hand with antibiotics. Probiotics like VFF are often recommended in addition to antibiotics to help fight recurring BV.