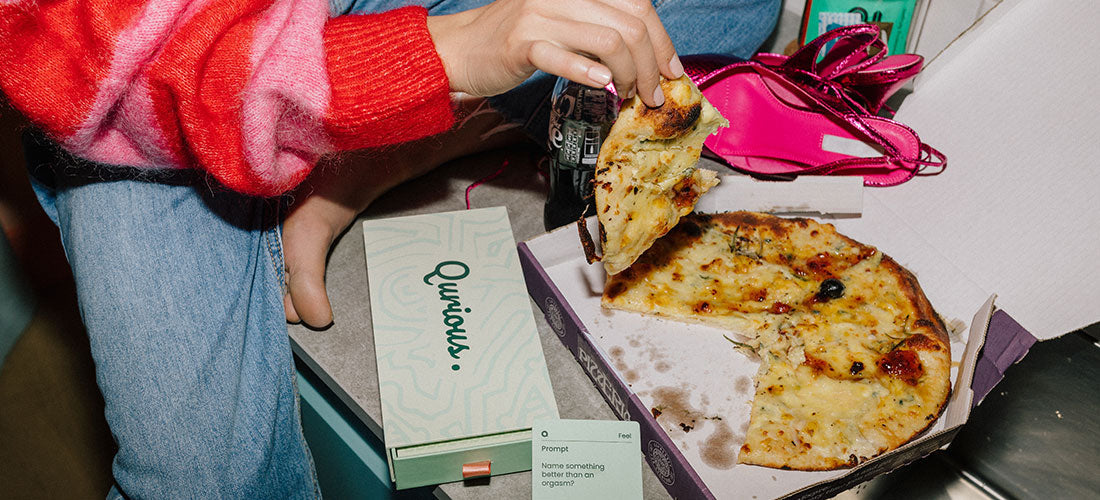 Celebrate Love at Home: 20 Memorable Anniversary Ideas, Pt. 2
Welcome to part two of our comprehensive guide to celebrating love your love with easy at home ideas. If you missed part one, we suggest you read it before moving on.
In part 2, we have compiled more memorable anniversary ideas that you and your partner can enjoy together in the comfort of your own home. Get ready to show your special someone just how much you care!
Table of Content
12. Have a Karaoke Night
Sing your hearts out with a karaoke machine or app. Choose your favorite love songs and have a fun and silly night together.
13. Take a Virtual Tour
Explore the world without leaving your home by taking a virtual tour of a museum, art gallery, or city. Many places now offer virtual tours, allowing you to travel and learn together.
14. Paint Each Other's Portraits
Get creative and paint each other's portraits. You don't have to be an artist to have fun with this activity. The results may not be perfect, but the experience will be memorable.
15. Do a Home Workout
Get active and do a home workout together. Choose a workout video or create your own routine. Exercise can be a fun and healthy way to bond.
16. Have a Dessert Party
Indulge your sweet tooth with a dessert party. Bake your favorite treats or order from a local bakery. Add some champagne or coffee to make it extra special.
17. Write Love Letters
Take some time to write each other love letters. Share your feelings, hopes, and dreams for the future. Exchange them and read them aloud to each other.
18. Have a Photoshoot
Take some fun and silly photos together, or hire a professional photographer for a more formal shoot. Use the photos to create a scrapbook or frame them for a special keepsake.
19. Play Truth or Dare
Get to know each other better with a game of truth or dare. Ask each other fun and revealing questions or challenge each other to do something outside of your comfort zone.
20. Renew Your Vows
Renew your wedding vows in a special and intimate ceremony at home. Write your own vows and exchange rings or other symbols of your love and commitment.
Conclusion and Final Thoughts
Anniversaries are a time to celebrate love and commitment. With these 20 memorable anniversary ideas, you can create a special and intimate celebration right at home. Whether you choose to embarrass yourself with a karaoke night or try to paint your partner, the most important thing is to have fun, spend quality time with your partner and cherish the love you share.
Sexual wellness isn't just about the physical. It's about the space between lovers, the emotional connection and mental bond you share. For us at Quanna it's not just bringing intimate products to the forefront of your daily rituals, it's also about the holistic approach to sex for everyone's pleasure.