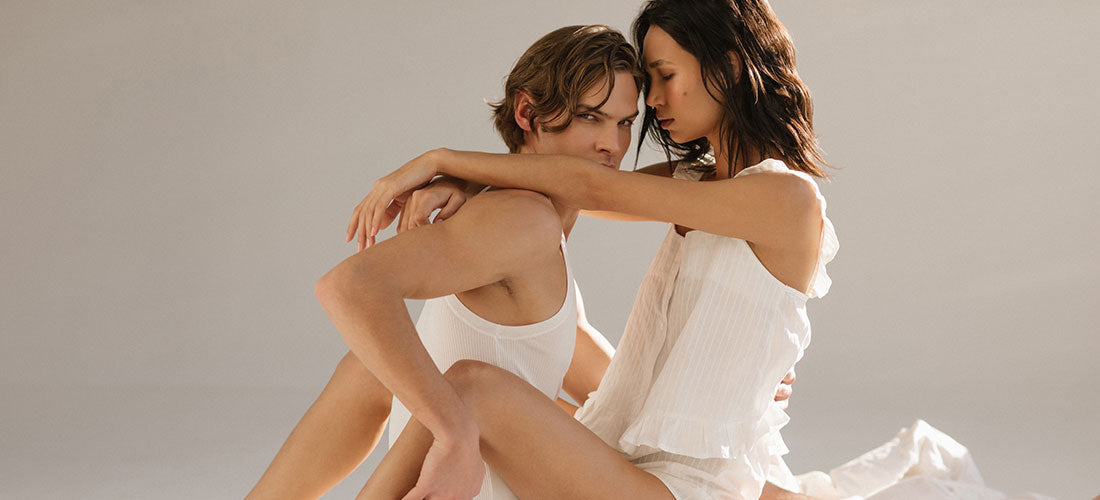 Unleash Your Passion with Cannabis Lube: A Guide to Planning a Sensual Evening
Are you looking to plan a romantic evening for your significant other but aren't sure where to start? Planning a romantic, sensual evening can be daunting, but with careful thought and preparation, you can create a memorable experience that you both will cherish. In this article, we will provide tips for planning a romantic and sensual evening that will leave your significant other feeling loved and appreciated.
Table of Content
Choose the Right Setting
The first step in planning a romantic evening is choosing the right setting. The setting can set the tone for the entire evening, so it's important to choose a location that is intimate and romantic. Some ideas for romantic settings include a candlelit dinner at home, a rooftop bar with a view of the city skyline, or a cozy picnic in the park. Whichever location you decide to go with, mood is the most important thing. Scout out a few locations beforehand to get a sense of the atmosphere yourself. And on date night ways remember to sit either next to each other or at an angle from each other. Never across from each other as this creates separation and distance. Consider your significant other's preferences and what they would find most romantic.
Plan the Meal
The meal is an important part of any romantic evening, so it's important to plan it carefully. If you're planning a dinner at home, consider cooking your significant other's favorite meal or trying a new recipe together. If you're planning to go out to eat, make a reservation at a restaurant with a romantic atmosphere and a menu that will appeal to both of your tastes. Don't forget to think about dessert – a sweet treat can be the perfect ending to a romantic meal.
Expert Tip: If you're planning to have sex after your romantic evening together, do not have a heavy meal, like steak or surf and turf. Making love with a full stomach can be uncomfortable. And stay away from the garlic sauce!
Set the Mood
To create a romantic atmosphere, it's important to set the mood with music, lighting, and decorations. Choose music that is slow with lots of deep rhythm that has a romantic feel, like this playlist we found on YouTube. Dim the lights or use candles to create a warm, intimate glow. Consider adding some decorations, such as flowers, to add a special touch to the evening.
Plan an Activity
While dinner is often the main focus of a romantic evening, it's a good idea to plan an activity to do together afterward. This could be anything from taking a romantic stroll through the city to watching a movie at home or even playing a game together. The key is to choose an activity that you both enjoy, and that allows you to spend quality time together.
Add Some Special Touches
To make the evening even more special, consider adding some personal touches. This could be anything from writing a love letter to your significant other to creating a custom playlist of your favorite songs. You could also surprise your significant other with a small gift or a special dessert. The key is to show your significant other that you put thought and effort into planning the evening.
Make Time for Intimacy
While planning the perfect setting, meal, and activity are all important aspects of a romantic evening, it's crucial not to overlook the importance of intimacy. Whether physical or emotional, intimacy is a vital component of any romantic relationship.
This can take many forms, depending on your relationship and the romantic night you just had. It could be as simple as cuddling on the couch after a big meal at a romantic restaurant. Or an intimate sensual massage after a home cooked dinner. Or it could be all of this plus a night of passionate love making.
If you and your lover are feeling adventurous trying incorporating weed lube into your night of sex. Weed lube, or CBD lube, can help increase blood flow to the pelvic region which increases the intensity of orgasms! The perfect end to a sensual evening.
Final Thoughts
Planning a romantic evening can be a wonderful way to show your significant other how much you care. By choosing the right setting, planning the meal, setting the mood, planning an activity, adding some special touches, and making time for intimacy, you can create a memorable experience that you both will cherish. Remember, the most important thing is to show your significant other that you love and appreciate them and that you put thought and effort into planning the evening.
And if you really want to go all out, add some flare to your romantic evening by getting some cannabis lube from Quanna. We are the next-generation sexual wellness and well-being brand created to bring intimate care and products to the forefront of your daily rituals. We manufacture in the UK using only the highest quality natural ingredients blended with organically grown premium CBD. Shop now!
Choosing a selection results in a full page refresh.
Opens in a new window.