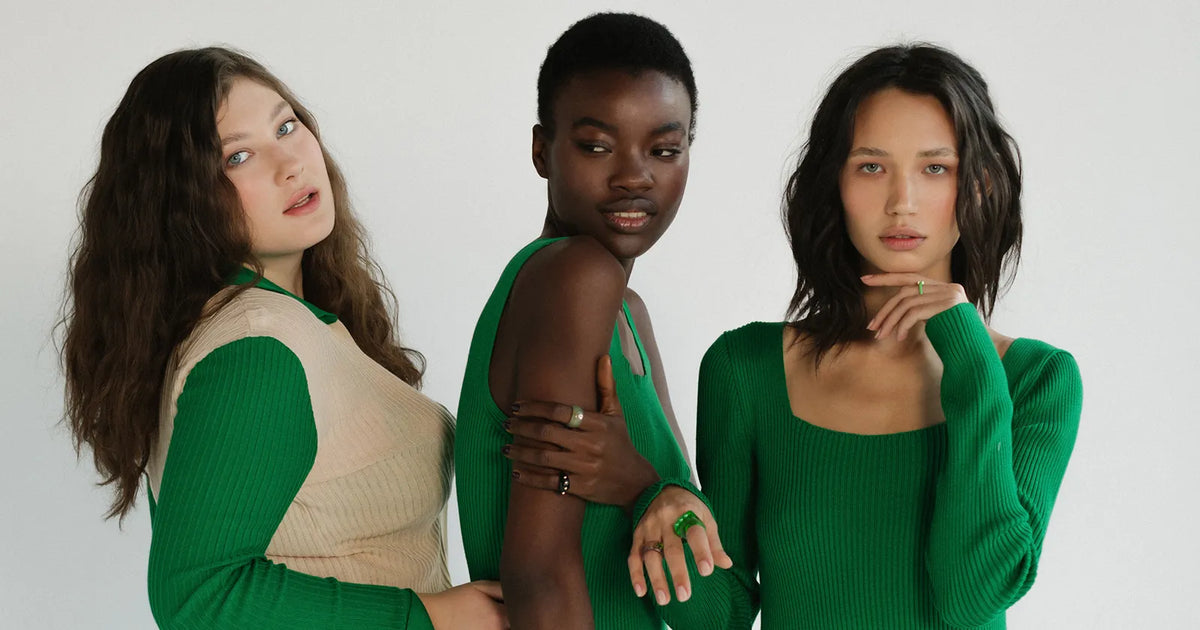 Revolutionizing Sexual Wellness for Intimate Care: Quanna vs. Competitors
The future of sexual wellness and well-being shines bright as innovative brands like Quanna dedicate their efforts to revolutionizing intimate care products and experiences. These next-generation companies empower individuals by offering a diverse range of products, solutions, breaking down stigmas, and supporting open conversations about sexual health.
In this article, we take a closer look at how Quanna and some of its world-class competitors drive the sexual wellness industry into a progressive future through their innovative products, personalized approach, and commitment to enhancing well-being.
Quanna: Pioneering Intimate Care for a New Era of Sexual Wellness
As an industry leader in sexual wellness, Quanna's revolutionary approach is grounded in three distinct pillars:
1. Comprehensive CBD Product Offerings
Quanna creates a diverse range of all-natural intimate care products such as CBD lubricants and CBD bath bombs for enhanced pleasure, pain relief, and relaxation. Each is created with the highest-grade ingredients and developed using the latest scientific advances.
This dedication to sustainability in the development of the business provides a way to give back to community causes.
But products are only the beginning. Relationship tools such as adult card games, and self-care supplements to prevent issues like bacterial vaginosis. All catered to the unique needs, preferences, and desires of customers.
2. Purpose-Driven Philosophy
Quanna's mission focuses on bringing sexual wellness education, plant-based intimate care, and products to the forefront of daily rituals, helping individuals recognize and nurture the significant role of sexual wellness in their overall well-being.
3. Inclusive and Empowering
Quanna is committed to inclusivity, valuing diversity between individuals, and striving to create a safe space for users to engage openly in shame-free discussions around sexual health and wellness.
Competitor Innovations: Uplifting the Sexual Wellness Industry
1. Hanx: Turning the Tables on Contraceptive Stereotypes
Hanx aims to break down stereotypes surrounding contraceptives by offering stylish, discreet, and female-focused products designed to empower women in their sexual health choices. In doing so, Hanx encourages open conversation and redefines societal expectations around contraception use.
2. Roam: Gender-Inclusive Intimate Care Products
Roam is committed to creating a gender-inclusive intimate care brand that caters to all individuals, regardless of their gender identity or preferences. This focus on inclusivity assures a wide range of users can find tailored solutions for their unique needs.
3. Foria: Integrating Cannabis into Sexual Wellness
Foria explores the potential of cannabis and its health benefits in sexual wellness and intimacy. By producing CBD-infused products like lubricants and arousal oils, Foria supports users in exploring the potential health benefits of cannabis.
4. YES: A Holistic Approach to Intimate Care
YES follows a holistic approach to intimate care, offering organic, plant-based, chemical-free products designed to cater to users with diverse needs and sensitivities. With its commitment to high-quality, sustainable ingredients, YES actively promotes a natural and healthy approach to sexual wellness.
5. DeoDoc: Transforming Feminine Care with Luxurious Products
DeoDoc elevates the feminine care industry by creating luxurious, dermatologically-tested products that prioritize intimate care without compromising on quality or indulgence. DeoDoc's product line combats taboos related to feminine hygiene and encourages open discussions around women's intimate care needs.
6. Lelo, Maude, and Dame: Redefining Pleasure Products for the Modern Consumer
These luxurious pleasure product brands focus on integrating innovative designs, advanced technology, and aesthetically-pleasing products that cater to an array of preferences and desires. As industry leaders, Lelo, Maude, and Dame pioneer a more sophisticated, stimulating experience for users in search of unmatched sensual satisfaction.
Looking Ahead: The Potential Impact on the Sexual Wellness and Health Landscape
1. Reducing Stigmas: As more brands like Quanna and its competitors challenge societal norms and build open, supportive environments around sexual wellness, stigmas around sex and intimate care can continue to diminish, enabling individuals to be more comfortable discussing and pursuing these topics.
2. Promoting Sexual Health Education: Innovative companies create awareness, provide educational materials, and promote understanding of sexual health. In turn, this can lead to safer, more informed decisions and better health outcomes in society.
3. Enhancing Personal Well-being: By introducing new avenues of personal care and self-discovery, these pioneering brands can encourage individuals to explore their sexual desires, improve their confidence, and forge deeper connections with themselves and others.
4. Breaking Down Barriers: As the sexual wellness industry progresses, the development of products that cater to diverse needs and capabilities can empower individuals with challenges or disabilities, providing them with the ability to experience sexual pleasure and intimacy.
Conclusion
Brands like Quanna, along with its promising competitors, redefine the future of sexual wellness and intimate care by breaking down stigmas, promoting open conversations, and placing the user's unique needs at the forefront of their operations. As we look ahead, these innovative companies will continue to challenge conventions, transform the industry, and contribute to the lives and well-being of countless individuals worldwide.
Explore the cutting-edge world of sexual wellness with Quanna and experience a new era of shame free intimate care that caters to your unique desires and needs. With our diverse selection of innovative all natural products, expert-guided content, and an empowering community, you can embark on a transformative journey toward sexual wellness and balan
Choosing a selection results in a full page refresh.
Opens in a new window.